Need a one-stop-shop for all your Status Hero integration needs? Integromat is it! Integromat is a powerful workflow automation platform that allows users to build multi-step integrations with almost ANY online service, all without writing a single line of code. Using Integromat's unique scenario builder, users can instantly link Status Hero to other apps to create powerful integrations to automate their tasks. Make any integration possible by connecting Status Hero to any of Integromat's listed services as well as to any REST service.
Filed under Developer Tools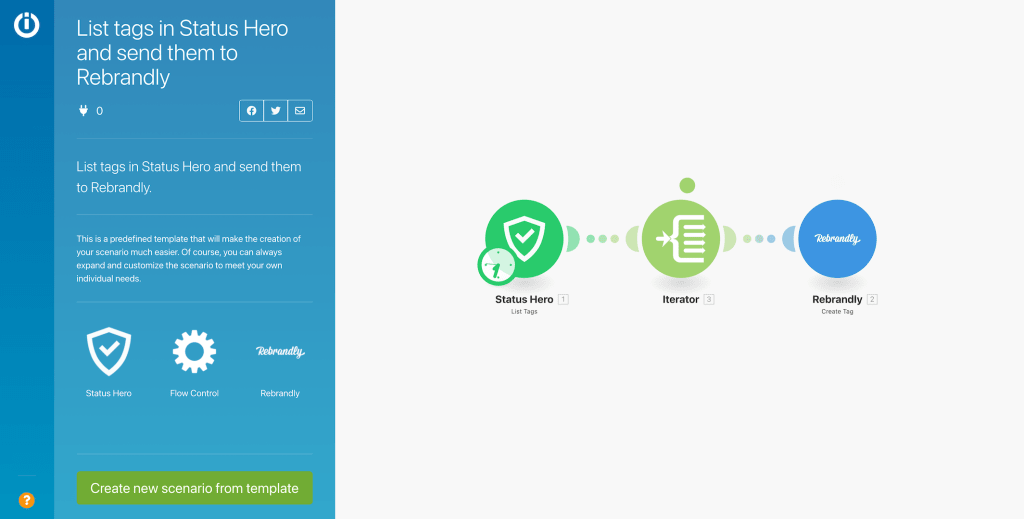 Try it out!
Join thousands of other successful teams today.
Use Status Hero for 21 days with no obligation, payment, or credit card required. Take it for a spin by yourself, or add a few other people to see if it works for your team.