Integromat
Need a one-stop-shop for all your Status Hero integration needs? Integromat is it!
Integromat is a powerful workflow automation platform that allows users to build multi-step integrations with almost ANY online service, all without writing a single line of code.
Using Integromat's unique scenario builder, users can instantly link Status Hero to other apps to create powerful integrations to automate their tasks.
Make any integration possible by connecting Status Hero to any of Integromat's listed services as well as to any REST service.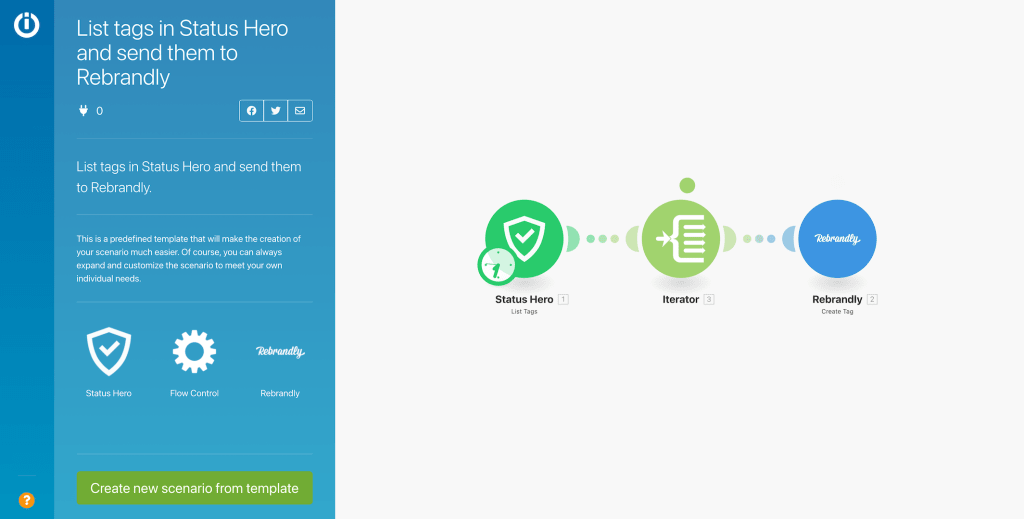 More in Developer Tools
Categories
Get started today
See for yourself in minutes how Status Hero's goals, check-ins, and live dashboards enable and motivate distributed teams to work better together.