Team Reports and Insights in Slack
Connect remote team members, unearth obstacles, inform stakeholders, and cut through the noise. Nothing for your team to install.
Here's how it works:
1
Status Hero prompts your teammates to provide a brief check-in of what they're up to.
3
Status Hero compiles and broadcasts check-ins, goals, and activity to you and the team.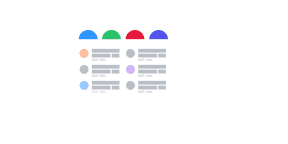 Why Status Hero?
Cut Through the Project Management Noise
Find out with a sentence or two from each team member whether everyone is working effectively towards specific goals. Correlate goals with real-time activity piped in from your team's tools.

Eliminate Status & Stand-up Meetings
"Can you hear me?" "Nope!" Something always seems to go wrong with all-hands multi-point meetings. Status Hero delivers all of the value of a status meeting without the wasted time, scheduling, or tech hassle. 

Connect Remote, Virtual, or Distributed Teams
Status Hero collects and documents off-hour status updates that would otherwise get lost in emails, work tickets, or chat logs.

Built-in Goals & Accountability
Studies show that publicly sharing goals increases motivation and accomplishment. Take advantage of this positive feedback loop with Status Hero.
Better Software Estimates
When team members get into the rhythm of setting daily goals, they'll get better at setting expectations for their work. Then you'll get better at devising realistic software delivery estimates.

Promote Transparency & Trust
Trust is built when everyone understands how each team member contributes. More trust means quicker decisions, smoother collaboration, and ultimately a happier and more productive team.
Features
Beautiful graphs so you and your team can instantly visualize productivity and efficiency
Magic link check-ins so your team members won't need to log in or download an app
Activity summaries for each of your team members from GitHub, Jira, Teamwork, Trello, Pivotal Tracker, and more
Time zone aware for teams working across multiple geographies
Customizable reminder times, reporting frequencies, holidays, and check-in questions
Holidays and vacations can be configured for the team or individual team members
Multiple teams are easy to set up. Switch between teams on the fly
Activity stream of events from all of your team's tools, all in one place, and in real-time.
Insights and analysis so you can drill down by date range or team member for retros and one-on-ones
Comments, reactions, and @mentions so your team members can quickly help each other out
#hashtags can be pre-defined or created on the fly to categorize check-ins
Integrations with Slack, GitHub, Jira, Trello, Pivotal, Clubhouse, Microsoft Teams, webhooks, and many more
Mood tracking so you can get a better sense of the emotional state your team members are in
Observer mode for managers or stakeholders who just want to view check-ins without participating
Status Hero:

Automated Reports and Insights for Teams
Free 21-day trial. Plans start at $3/month per user.
When you "Add to Slack" you'll be able to test things out with some or all of your Slack team.